Creating a master-planned community truly 'takes a village'. A mix of the right people to help deliver on a vision and execute flawlessly. For nearly 23 years, SouthStar Communities has taken special care to choose the right partners to help deliver and elevate their community developments across Texas and the Southeastern United States.
When choosing vendor partners for its new VIDA master planned community in San Antonio, SouthStar has selected partners based on their ability to match SouthStar's cultural values of innovation, supporting educational excellence and reflecting the cultural legacy of the area.
Persistence and perseverance are two words that VIDA site contractor V.K. Knowlton Construction describes how they conduct their business, which matches up perfectly with the preparedness pillar of SouthStar.
Landscape design and master planning partner RVI Planning is 'to inspire people to be outside and engage in the community around them.' Given that SouthStar is also dedicated to local community engagement, they selected RVI to be a part of their team.
From start to finish, Overland Partners seeks to find inspiration from the environment and the surroundings of every project they work on. We are working closely with the Overland team to develop the Town Center of VIDA. A mix of retail and eateries that will welcome residents, students and the local community to gather for dinner, grab a cup of coffee or partake in a little "retail therapy." They like to call their process "Embedded Potential," where they seek to find the connection between people and the physicality of the environment. This philosophy has helped them create some of the most beautiful and inspiring projects around the world, with their next stop being VIDA.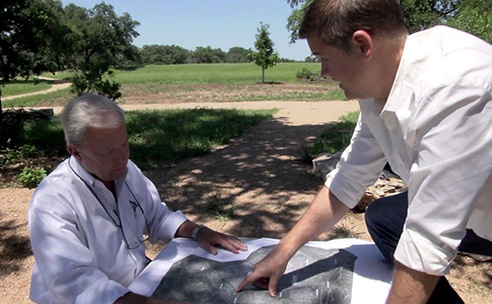 TBG Partners is known for creating a vision that turns raw land into something meaningful to its users. They have a philosophy of balancing form and function along with creating a certain harmony between people and the communities. Their projects span the globe from China to the Bahamas and from Mexico to Dallas. Because of their ability to visualize and capture the essence of the surrounding landscape and the community, SouthStar has partnered with TBG to design and develop the ZÓCALO, an open green space meant for studying, catching a quick concert or just a place to relax in the sun. The ZÓCALO will be the centerpiece of the Town Center and we can't wait to welcome the VIDA community.
It's one thing for a company to state their values, but a successful work history is crucial to making sure they carry them out. SouthStar's civil engineering partner, KFW engineering, has a passion for continued excellence, which is evident based on their many notable projects across South Texas. Their impressive record and experience make them a foundational member of the VIDA development team.
By having selected these and many other highly-acclaimed vendor partners at VIDA, SouthStar is poised to introduce VIDA at the doorsteps of Texas A&M University - San Antonio and Palo Alto College and deliver a positive impact for the region.